T-SQUARES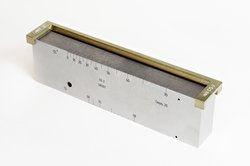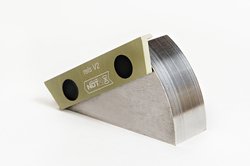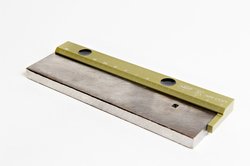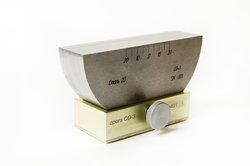 The Russia's first special directing T-squares increasing the speed, accuracy and recurrence of measurements and calibrations on ultrasonic calibration block of CO-2, CO-3, V2 and COП.
T-squares are recommended for use:
In the laboratories of nondestructive testing
In sites of non-destructive testing at enterprises
In technical inspection departments at manufacturing enterprises producing ultrasonic transducers
The main function of T-squares is providing straight trajectory of ultrasonic transducers movement on the ultrasonic calibration blocks. This very fact increases the static character of flaw detection oscillograms (A-scans), and this effectively increases the accuracy and speed of parameters measuring of transducers and calibration and adjusting actions.
The optional function of T-squares is an effective detection of the azimuthal deflection of the ultrasonic beam in transducers.
Consumer properties of T-squares
Combination of simplicity of a design and efficiency of use
High performance properties

Instant installation on a calibration block
Improving the accuracy of measuring transducer parameters
Increasing the speed of calibration and adjustment actions
Additional availability of accurate measuring scales
The minimum friction of the transducer on the T-square
High smoothness of movement of the transducer

High strength and quality of performance

Made of lightweight durable aviation alloy
High-precision CNC manufacturing
Colored protective and decorative coating
The appearance corresponds to the requirements of OST4.G0.070.014
High-precision laser graduated scale

Autofixing of T-squares position on calibration blocks

It is provided by the geometry, the built in magnets and anti-slip pads